The Success of The Hot Test of Qingfeng Stainless Steel Slab Caster of Indonesia Contracted By SINO-HEAVYMACH At Its First Attempt
Category:Highlights
Release date:2022.09.29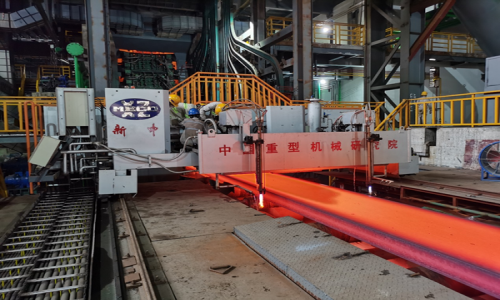 Recently, the 220mm×1600mm stainless steel slab caster of Qingfeng Group of Indonesia, contracted by SINO-HEAVYMACH has marked the formal completion of a modern steel plant with an annual output of 5 million tons of stainless steel. It has become a demonstration project for Chinese stainless steel enterprises to effectively use international resources, reduce production costs and accelerate the development of international markets.
This project is the fifth high-quality, low-cost, energy-saving and environment-friendly stainless steel continuous casting machine provided by SINO-HEAVYMACH for Qingshan Group in Indonesia after its continuous casting machine projects in Guangqing, Qingshan and Sulawesi. It is another intelligent, efficient and green high-end continuous casting equipment built by SINO-HEAVYMACH to accelerate independent innovation. It is also the implementation of the "Belt and Road" initiative by SINO-HEAVYMACH and its another successful practice of implementing the "going global" strategy.
At present, the equipment runs smoothly, the quality of casting billet is good and all indicators meet the user's requirements.